Description
Like the Collister crew tee, the Leonard v-neck tee is designed to be shared between you and your partner. After more than 25 years together, Scott and Amy have shared a garment or two. On numerous occasions, you have heard Scott say this is where my tee went when opening Amy's closet.
Leonard street is home to the TriBeCa Clock Tower. It's an exquisite building with a rich history. The building has changed names and functions numerous times since being built in 1894.
BABY FRENCH TERRY 100% cotton
Our baby french terry fabric is a knitted micro terry cloth that features a series of tiny loops and soft piles of yarn on the inside, and a smooth, soft surface on the outside. The result is an absorbent, light-weight, moisture-wicking material that's super comfortable to wear year round. Heavier than your average tee, the fabric is more resistant to stretch.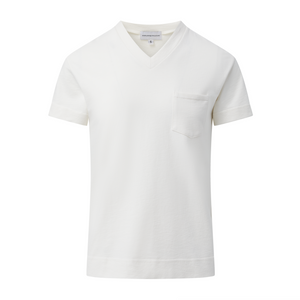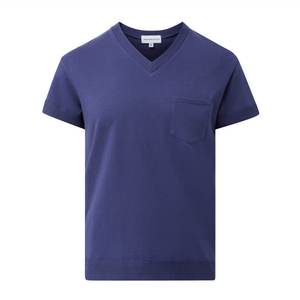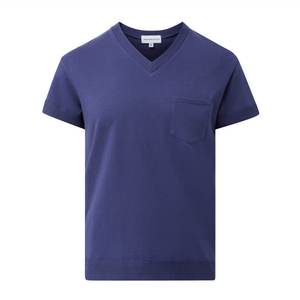 The Leonard V-Neck Pocket tee