Description
The Franklin Henley was named after Franklin Street in TriBeCa. Scott and Amy love walking the neighborhood and looking at the different architecture. Franklin street has a mix of both historical and modern architecture, which reminds them of how they design the collections.  
The Franklin henley has an incredibly soft touch and is perfect for everyday life. Scott has been both a lover of a Henley top and Modal for years. He spent countless hours with the fabric mill to create the perfect fabric for his favorite silhouette.  
FABRIC DETAILS
The 2X1 Micro-model 92% micro modal 8% spandex 
Our micro-modal is a favorite at Heirloom Amalgam.  Modal has many great qualities including being produced from regenerative plants and is completely biodegradable.  The beauty of Modal is that it resists wrinkles and is great for travel.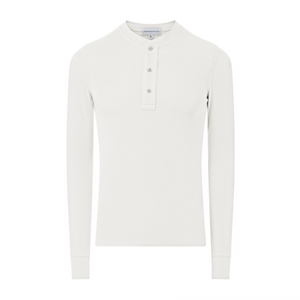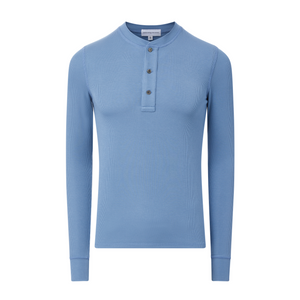 The Franklin Henley